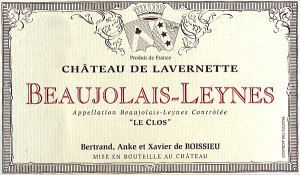 Surface of production: 1.60 ha (3.95 a)
Exposition: South, South-East
Soil: Sandy soils of crumbled granite "arène"
Average age of vines: 48 years
Grape variety: Gamay noir à jus blanc
Pruning: Goblet
Harvest: Hand harvested 2006
Yield: 40Hl/ha (2.1 tons/acre)
Serving temperature: 13°-20°C (57°-67°F)
Aging potential: 8 to 10 years
Winemaking:
The grapes are hand-picked, sorted & gravity fed to tank. After whole-cluster fermentation for 10 to 12 days, the must is gravity fed and gently pressed in a pneumatic press. This wine finishes primary fermentation in barrels in a temperate cave (53°F to 57°F). The temperature is controlled throughout the winemaking process in order to enhance the fine aromas. The malo-lactic fermentation is done in barrels naturally. The age average of the barrels is about 4 years. Estate-bottled after 10 months of barrel aging without fining. This wine is bottled before the following harvest and then allowed to age in bottle.
Tasting notes:
A tall, dark, handsome Casanova. A wicked wine with intense aromas of blackberry, tobacco, and spice. Mulberry, black cherry, black pepper and black liquorice permeate the palate. A smooth ingress, full body, and well-balanced finish sheathed in black satin tannins give this charmer its divine structure. The Beaujolais-Leynes is a delicious wine fantasy come true.
Food pairing:
A very versatile wine that mates equally as well with eclectic cuisine as it does with traditional dishes. All feathers of game fowl. Tuna, sashimi, sausage, cheddar cheeses, tomato sauces, coq au vin, beef stew.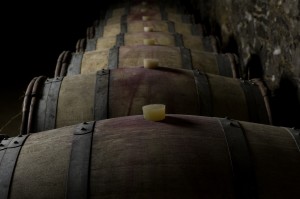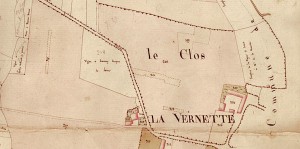 To order in line, please click on the order button, you will reach our official store : Avenue des Vins "